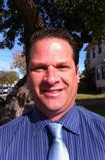 Continuing Education for Client Service Reps
Thursday, April 23rd, 2015
Continuing Education is required for CPAs to maintain their professional competence and provide quality professional services. NCI's weekly coaching calls help Client Service Representatives and accountants around the country maintain their professional competence in marketing. Every Monday from 2:30pm to 3:30pm EST, I host a weekly topic that focuses on different aspects of the NCI marketing program. This enables NCI to keep the Client Service Representatives focused and on track when it comes to bringing on new clients for their firms. This is essential for a successful marketing program.
When I first started as a Client Service Representative at a CPA firm back in 2009, I had fifteen years of experience in sales and marketing. I did not have any experience in selling accounting, payroll and tax services. NCI provided me a week of classroom and field training as part of our Plan II Client Acquisition Program. This gave me the product knowledge and sales tools that I would need to succeed. As I started to move forward in the position, I realized that I had not retained everything that I was taught during that training week. This is where the NCI weekly coaching calls became a huge benefit to me.
On a weekly basis I was able to meet with my peers around the country to discuss and learn about the NCI marketing program. Sometimes a salesperson can feel like they are out on an island with no support. The NCI coaching calls give you a chance to learn about a relevant topic with regards to the marketing program. It is also gives you a chance to discuss what is working in the field with your peers around the country. This is a support tool that was essential to my success in bringing on new clients.
Every Monday NCI selects a topic for the coaching call. These calls are usually forty five minutes to an hour in length. NCI will also record all of these calls and send you a link to the recording if you are unable to attend the call or would like to review it again later on. Some of my favorite topics are Creating Peak Performance, How to Get More Appointments, Understanding the Sales Process, Closing Techniques and Building a Sense of Urgency. We also conduct calls on Internet Marketing and Utilizing Your Website to create more leads among many others. I can't think of a better way to keep your Client Service Rep and marketing program on track. To learn more about the content and pricing of the weekly coaching calls please click here for more information.
---
Jeff Arndt is a Senior Account Executive for NCI. Prior to joining NCI he was Director of Marketing for a CPA firm in California, where he brought in $200,000 in new business in a little over a year. His background also includes selling mortgages and medical equipment. He has been in sales and marketing for fifteen years.