Our Team
Meet the NCI Founder and Team
Bruce Clark
Founder & CEO
Bruce Clark is the CEO and founder of New Clients, Inc., an international marketing and consulting firm to the accounting profession. He spent 14 years as marketing director of his father's firm, Garden Accounting Service, and, in 1987, established NCI. For several years, Bruce also owned and operated his own accounting firm, which he successfully sold in 1987.  A dedicated practitioner of the Korean martial art, Tang Soo Do, Bruce has earned the rank of 5th-degree black belt, giving him the respected title of Master Clark. He and his wife, Kathy (Kate), have been married for 41 years and have two sons.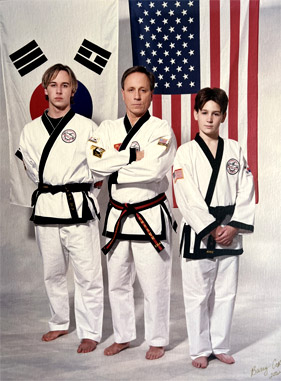 Since establishing NCI, Bruce and his team have conducted over 350 seminars nationwide and trained over 4,000 accountants on how to develop a successful practice and live a balanced lifestyle. As a complement to NCI's focus on training and development, Bruce and his team have listed and sold hundreds of accounting firms nationwide, many of whom were NCI clients who built their firms using NCI's sales and marketing techniques.
Bruce is the author of two books. The first, NCI Effect: Explosive Client Growth Plan for Accountants and CPAs, is the culmination of practice growth results for thousands of accountants around the world.  It examines in detail ways to grow an accounting practice and shows accountants the benefits of thinking outside the box. The book highlights the secrets developed to facilitate successful practice growth, and features a guide for both business and personal development. Complete our contact form to receive your free copy!
Bruce's second book, Beyond the NCI Effect: Sales Strategies That Matter to Grow an Accounting Practice, is a follow-up to the NCI Effect.  This second book is based on New Client News newsletters; it provides deeper information from a host of NCI-trained experts trained in the fields of marketing accounting services. It also features practical experience and success tips from many of NCI most successful clients.
Master Clark's Blackbelt Test
---
Dedicated in Memory of Al Clark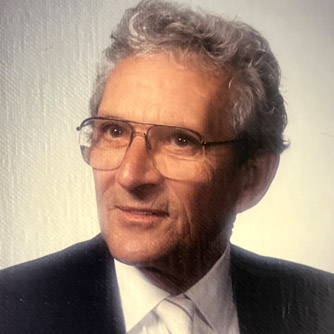 As the founder of Garden Accounting Service in 1963, Al Clark was a pioneer in marketing for accounting services. Most of my talents, and those of my company teaches and uses, were developed under his tutelage. Each of us here at NCI, as well as thousands of professional accountants nationwide, owe a large portion of our success to his vision and tremendous work ethic. It is with love and honor that I dedicate NCI to his memory.
— Bruce Clark
---
The NCI Team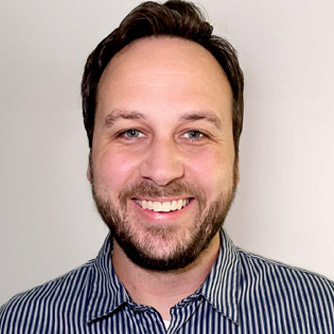 Chris Clark
Practice Sales Specialist
Chris Clark is the first son of NCI CEO and founder, Bruce Clark. He graduated from Loyola Marymount University in Los Angeles, CA in 2005, and he has more than 11 years of experience working at NCI as a Sales Associate and Client Service Representative. This experience encompasses the sale of marketing programs, presenting at NCI's Practice Development Seminar, on boarding new marketing clients, providing customer service and support to NCI's accounting clients, and hiring and supporting sales representatives for accounting firms. In addition to these responsibilities he was also the editor of the NCI monthly newsletter New Client News for many years and wrote many of the articles featured within it. Chris also edited Bruce's first book The NCI Effect. Chris recently transitioned for a brief period to work with his wife of seven years, Kathy, to assist her in the development of her e-commerce business. He has now rejoined the NCI team in the accounting practice sales division. In his free time, Chris enjoys film and spending time with his two dogs, Charlie and Daisy.
---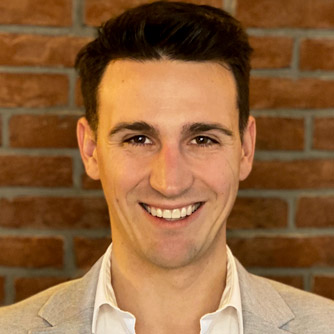 Tyler Clark
Co-Founder of Dreamfirms
Tyler S. Clark is the younger son of NCI CEO and founder, Bruce Clark.  Following in his father's entrepreneurial footsteps, Tyler is the Co-Founder of Dreamfirms, leader of the Proactive Accountants Community, a keynote speaker, and the host of Dream Firms Spotlight on YouTube. As a young professional, Tyler has already successfully built along with his father an accounting firm from scratch and added six figures of new growth each year with cutting-edge digital marketing and ethical sales techniques.  Following the successful sale of the firm, Tyler is now recognized as a leading expert, providing top-tier strategic guidance and actionable advice to accounting professionals who are dedicated to building their dream firms. His sales and marketing webinars on CPA Academy have earned 5-star reviews like these: "this was by far the best webinar of the year" and "…the best speaker I've listened to in a webinar".  Tyler is also a featured speaker and writer on platforms such as the Grow Your Firm Podcast, Tax Dome, The Premier Accounting Firm, and many others.
---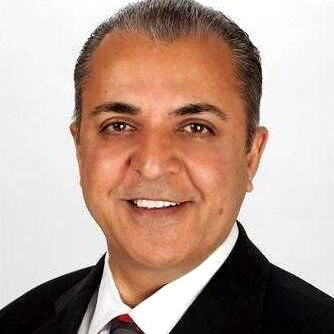 Frank Gutta, CPA
Practice Sales Specialist
Frank has been practicing as a Certified Public Account for over 35 years, offering accounting, tax and financial planning services. Prior to joining NCI, he was a senior tax manager at BDO, one of the largest CPA firms in the country.
Frank's relationship with NCI began 30 years ago. When starting his own accounting firm, he attended NCI's Practice Development Seminar. This training allowed him to grow a large, successful practice over the next three decades. Then, in 2018, when he was ready to slow down a bit, he again turned to NCI to help him sell the firm.
Frank has developed a deep understanding of the inner workings of a CPA Firm and understands what buyers and sellers go through during sale or acquisition of a practice. He recently decided to join NCI's practice sales division to help other CPA's and accountants through the sales process.
Frank is a licensed real estate broker in Florida, and demonstrates his commitment to his community by serving on the advisory Board of the Fort Lauderdale Winterfest Boat Parade. He is a former member of the Fort Lauderdale Downtown Rotary club (1999 to 2014) and a former Board member of Women in Distress (2004 to 2010).
Finally, Frank is the author of two books: Must Know Tax Tips for Small Businesses and Safe Retirement Roadmap; he is the co-author of Evaluating, Entering, Enhancing & Exiting Privately Owned Businesses.
---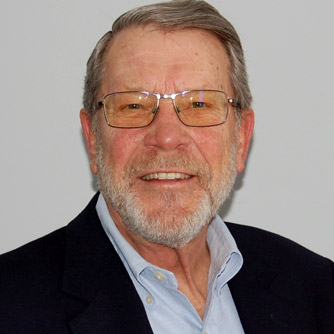 Dennis P. Wochok
Senior Account Executive
Dennis Wochok has been associated with NCI since 2004. As the Director of Sales and Marketing for an international accounting and tax franchise, Dennis became affiliated with NCI through the implementation of NCI Plan I Practice Development Seminar, administered to over 100 accounting firms' franchisees.  He then assisted in the support of NCI Plan II Client Acquisition Program for more than 25 accounting firms within the franchise. In addition to his responsibilities as Senior Account Executive, Dennis is involved in direct sales of the NCI programs offered to CPAs and accounting firms and now assist NCI clients in selling their practices.
Dennis has been part of the accounting profession since 1999, when he worked as a Sales Representative for a local accounting firm in Ellicott City, MD. Prior to 1999, Dennis worked in the food and beverage industry for over 20 years.
Dennis attended La Salle University in Philadelphia, PA, where he majored in Political Science and Education. He and his wife, Eleanor, have three grown children and live in Columbia, MD. He enjoys all sports, especially golf, along with spending as much time with his grandchildren as possible.
---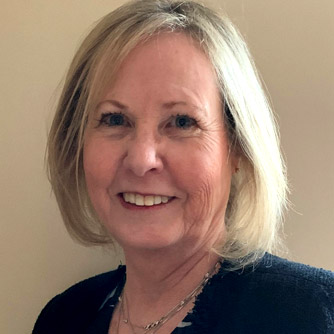 Marge Di Camillo
Office Manager
Marge has been an integral part of the NCI team for the past 29 years. In addition to overseeing the office, Marge helped to organize and edit Bruce Clark's book, The NCI Effect. She maintains NCI'swebsite as well as all promotional emails sent by NCI. She prepares travel arrangements for NCI's Senior Account Executives visiting offices around the country to install Plan II programs. Prior to her employment with NCI, Marge worked as a billing clerk for 12 years at a Nabisco distribution warehouse.
Marge has been married for 35 years to her husband, Bob. They have two sons, Michael and Nicholas and two grandsons, Hudson & Jack. In her leisure time, Marge loves spending time with her family and friends, and enjoys reading. Between this work and her start at NCI, Marge took a couple of years off to become a stay-at-home mom for her two young sons.
---