Sales & Marketing Academy
Marketing For Accountants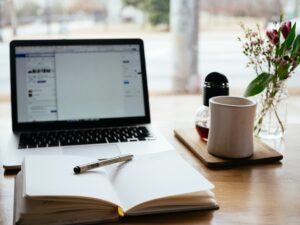 Everyone's time is valuable.  NCI's Online Sales and Marketing Academy has been designed to save you time and money by focusing on two critical areas of professional development: 1) re-energizing and refocusing you on the success of your practice and 2) providing you with updated tools to better serve (and reach) new clients.
To do this, we have extracted the very best from our past 30 years–our expertise, our ideas, and our lessons–and created a user-friendly, online format that gives you direct access to the Academy whenever you need it.  Our curriculum can serve as a refresher by building upon knowledge gained from a previous session with NCI; provide updates on new ideas, best practices, and changes to the profession; and prepare you for future trends in accounting firm marketing.
Expect transformational outcomes from a transformational format.  This is our top content on your time! 
You Will Learn:
The most effective sales and marketing system for accountants, including our newly developed digital marketing strategies
Website optimization.
The future of email marketing.
Social media best practices.
Paid advertising strategies.
The best productivity tools.
And more!
How We Present Lessons:
Easy-to-understand videos convey what every accountant should do to maximize efforts and get the best results possible. You will also receive via UPS our seminar training manual, appointment setter training manual and professional sales presentation book designed to help guide you through each and every sales presentation you make.
An Academy That Considers Your Time and Money:
NCI's exclusive content on marketing for accounting firms has been specifically curated for accountants and CPAs to save our clients time and money.
We have shortened the learning curve with our on-demand training. This allows clients to start using our proven and easy-to-implement marketing techniques much sooner.
What Academy Clients Can Expect:
A hub for marketing, sales, and accounting strategies.
Unlimited toll-free support.
Actionable time and cost saving ideas on accounting practice management and processing.
New Clients! We have used these techniques in our own firm, so we can say with confidence:  Be prepared to welcome a plethora of new clients!
As a special thank you we send you The Nature of Excellence a book that includes stunning photography and inspirational quotes to encourage you on your success journey.
Create a more successful future for your practice and for yourself by joining the NCI Online Academy.  Begin accessing your accounting firm marketing resources today!
Overview of NCI's Online Sales and Marketing Academy
"You changed both my life and my kids' lives 30 years ago when you allowed my wife and me to attend your seminar in Atlantic City when I couldn't even afford the $1,500 registration fee. Using what I learned at that seminar, I developed a CPA practice beginning the day after the seminar ended that allowed me to put my five kids through college with a minimum of student loans, accumulate a tidy retirement fund, and be debt free as I approach my retirement years."

Sincerely, John Carrigg, CPA