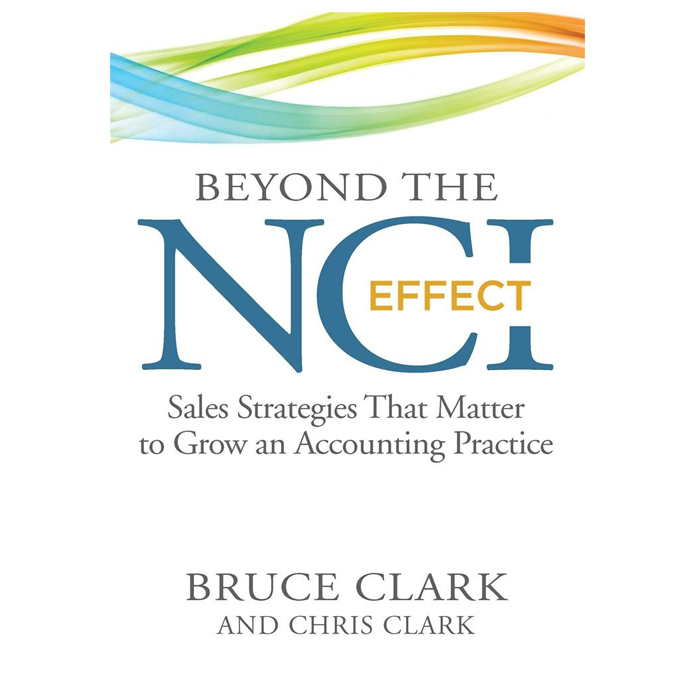 The Sequel to The NCI Effect is on the Horizon!
Thursday, April 23rd, 2015
NCI is excited to announce that the sequel to CEO and founder's Bruce Clark's 2011 book The NCI Effect has a sequel/follow-up on the way. The new book is going to be titled Beyond the NCI Effect: Sales Strategies that Matter and is due for release on June 1st, 2015. The NCI Effect is a book written by Bruce Clark chronicling his marketing and sales philosophy and process which NCI teaches through our various marketing programs. Beyond the NCI Effect's content is largely pulled directly from the content of this newsletter in the twenty years that it has been running. As our readers know, the content of the newsletter covers the full scope of what NCI has to offer and the book will be no different. The subjects covered in the new book include closing techniques, goal setting, positive mental attitude, sales and marketing techniques, appointment setter tips and select interviews with some of NCI's most successful clients and their salespeople.
This book represents the culmination of accounting sales knowledge that NCI has put together over more than twenty years in this industry and includes content from a number of top NCI sales and training team members. In a last minute addition to the book, Bruce also added information about his new company America's Choice Bookkeeping and Tax Service, Inc. America's Choice was started in November of 2014. This new enterprise is a test model for all NCI sales and marketing techniques. The new company is experiencing first-hand what works and what no longer does in marketing small business accounting and tax service. New methods are being tested and those that succeed will be passed along to NCI clients, those that don't will be discarded. Plus you'll read about a surprise element that has allowed America's Choice to be able to scale up and process hundreds of clients at a fraction of the cost that the competition pays. You can purchase The NCI Effect here to get started on your path to personal and practice development and to get ready for the sequel!