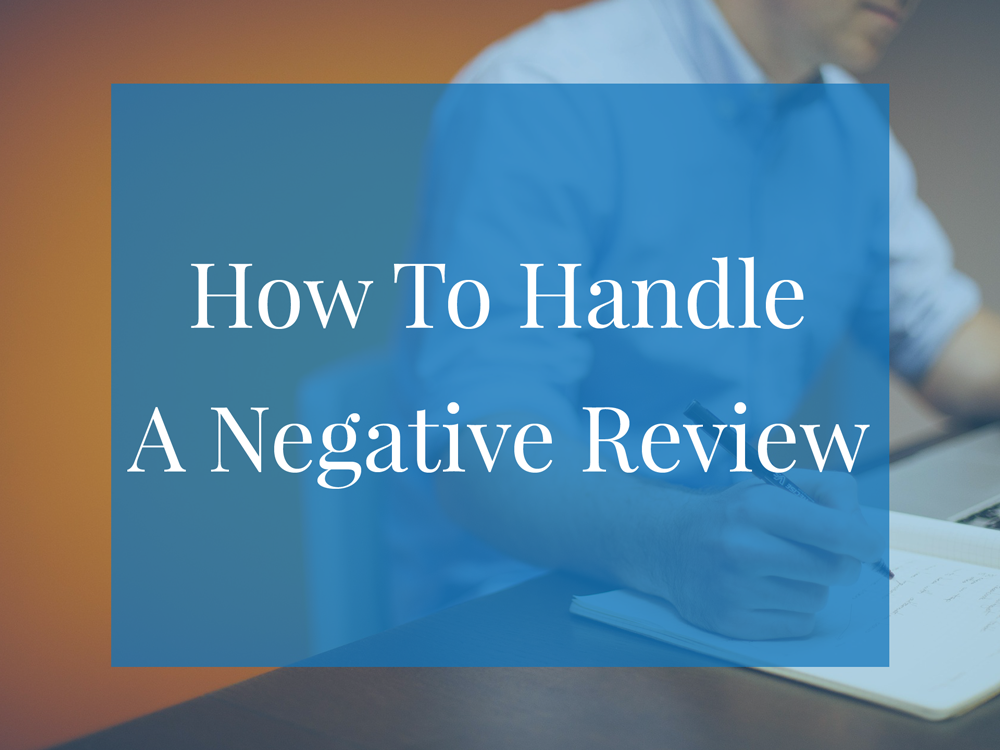 Bad Review Comeback
Tuesday, February 9th, 2016
A scathing review spread across a multitude of online channels can push the calmest business owner over the edge. But before your seething gets the better of you, consider your next move carefully—the damage has been done, don't make it worse. Take a breath and follow this advice:
Don't ignore it.
Don't deny that there was an issue.
Don't argue with an upset customer online.
Don't try to have it removed or have someone write a fake review to counter the bad one.
Do respond—professionally and with tact—no matter how infuriated you may feel. Handling it well from the start can save face, time and a lot of headache for both parties
Do apologize (even if it hurts a little) and do what it takes to make it right. Provide a direct line of communication, so customers can get personalized attention, and you can get the conversation offline and out of public view.
Do familiarize yourself with the various review websites that may affect your business. Yelp is an obvious one but there are many others.
Do encourage happy clients to write positive reviews and offer small incentives for them taking the time to do so. This is not to say that you should try to "buy" positive reviews, people will see through that and hold it against your company.
Do cite and link to those positive reviews where appropriate to help counteract any bad reviews.
No matter how customer-centric you are, unhappy customers are an inevitable reality for every business. And although unpleasant, these issues can be eye-opening. They may reveal blind spots in service or where improvements can be made—a true silver lining take away after a stormy experience.
---
Todd Steinberg, Executive Vice President of Sales and Marketing
Todd Steinberg offers more than 20 years of experience emphasizing sales, marketing and business development in the industry of marketing accounting services. The scope of Todd's experience has spanned virtually all aspects of the accounting practice marketing industry. A respected leader in the industry, his experience includes developing new marketing strategies, NCI program sales, integrating financial planning and payroll services into accounting practices, providing sales and marketing support to NCI's 4,500+ clients, hiring and training of marketing personnel for accounting firms nationwide and speaking at regional and national conferences as an authority on marketing accounting services.
His career includes leadership roles such as serving as the National Seminar Director at NCI's Practice Development Seminar, Director of NCI's Practice Development Coaching program and Director of Monitoring and Support. He is also responsible for leading NCI's accounting practice sales division and has been personally involved in the sale of over 125 firms nationwide. Todd is Series 7, 66, Life, Accident & Health Licensed. In his spare time he enjoys working out and spending time with his wife Jessica and three young children Sydney, Ben & Brooklyn.