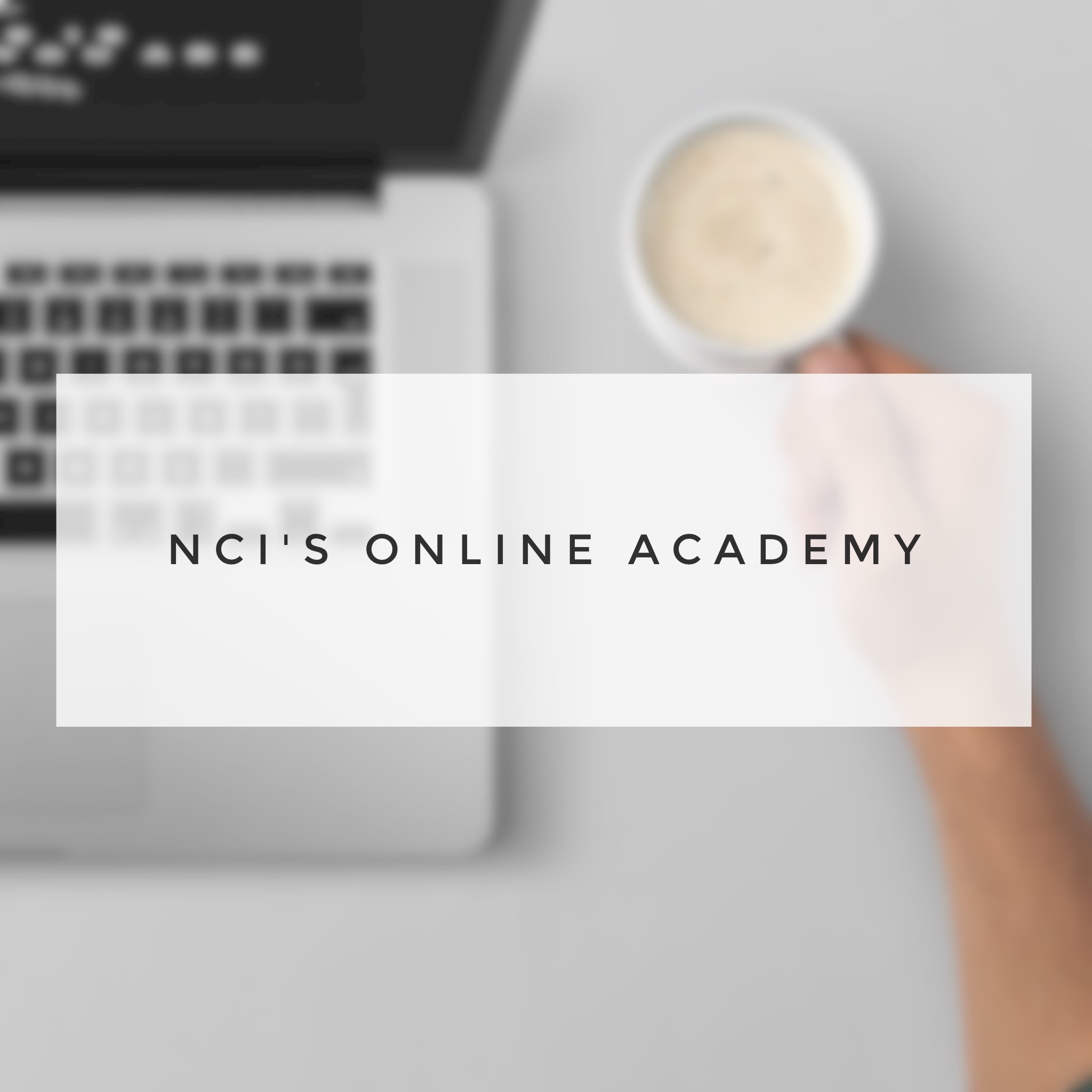 Coming Soon: NCI's Online Academy
Thursday, November 10th, 2016
The Online Academy includes the most comprehensive library of information and experience NCI has accumulated over the past 30 years. As a member, you'll enjoy and benefit with unlimited access for two years to this treasure trove of information as it relates to growing and profiting from your ever-expanding accounting firm. Now you and your staff can learn from the comfort and convenience of your home or office, day or night, from the leader in client acquisition, practice management, and practice sales for the past 30 years.
You'll learn and grow via industry experts with a combined 50 years' experience. Plus you can email or call with questions during your two year membership period and receive proactive support and insight to your most pressing issues.
Here's what's included with your membership:
Coaching Strategy Sessions
Session 1
Define Your Vision (Creating a Mission Statement)

Set and Reach Challenging Goals (Failing to Plan is Planning to Fail)

Create and implement Your Action Plan (What Gets Noticed Gets Done)

Value of an Accounting Firm (Tips on Buying and Selling)
Session 2
Targeting the Market (Who You'll Sell Your Services To and Why)

Reaching the Market (The Best Lead Sources to Fuel Your Marketing Effort)

Appointment Setting (Making it Happen)

Internet Marketing (Use Technology to Create More Sales)

Introduction to Infusionsoft which will automate many aspects of your marketing plan
Session 3
Making the Sale (Anatomy for a Successful Sales Presentation)

Overcoming the Most Common Objections

Closing the Sale and Collecting an Upfront Retainer Fee

Fee Setting, Quoting Back Work

Eliminating Accounts Receivable Issues
Session 4
Cost Effective Ways to Grow Your 1040 Practice

Recommended Reading and Seminars to Help You Grow and Prosper

How to Succeed With this Program and Avoid Costly Mistakes
Session 5
Practice Development Coaching Sessions (Weekly webinar learn from the top accounting sales personnel in the country.)

Tips On Processing (Outsourcing)

Tips From the Masters (Success Stories to Motivate and Inform You)
Video Training Library
Practice Development seminar (Recorded Version of the Live Event)

Training Your Appointment Setters To Set Qualified Appointments

How to Conduct a Professional Sales Presentation and Close the Sale

Softsell

™

Sales Presentation to Convert Prospects Online

Payroll Video to Sell Payroll Services

Financial Planning Video to Sell Financial Planning Services

QuickBooks Video to Sell QuickBooks Clients
Audio Training
Overcoming Objections During a Sales Presentation

Overcoming Objections for Appointment Setters
PDF Files
Practice Development Seminar Manual

Sales and Management Forms

Appointment Setting Scripts

Appointment Setters Flip Chart for Overcoming Objections

Inserts for Professional Sales Presentation Manual
Never before has NCI made so much valuable information available in one place. Learn and benefit from the exact same system that has helped thousands of firms across the US reach unprecedented growth.
To get started on your way to financial freedom and success, enter your email below for updates regarding the NCI Online Academy's upcoming launch.