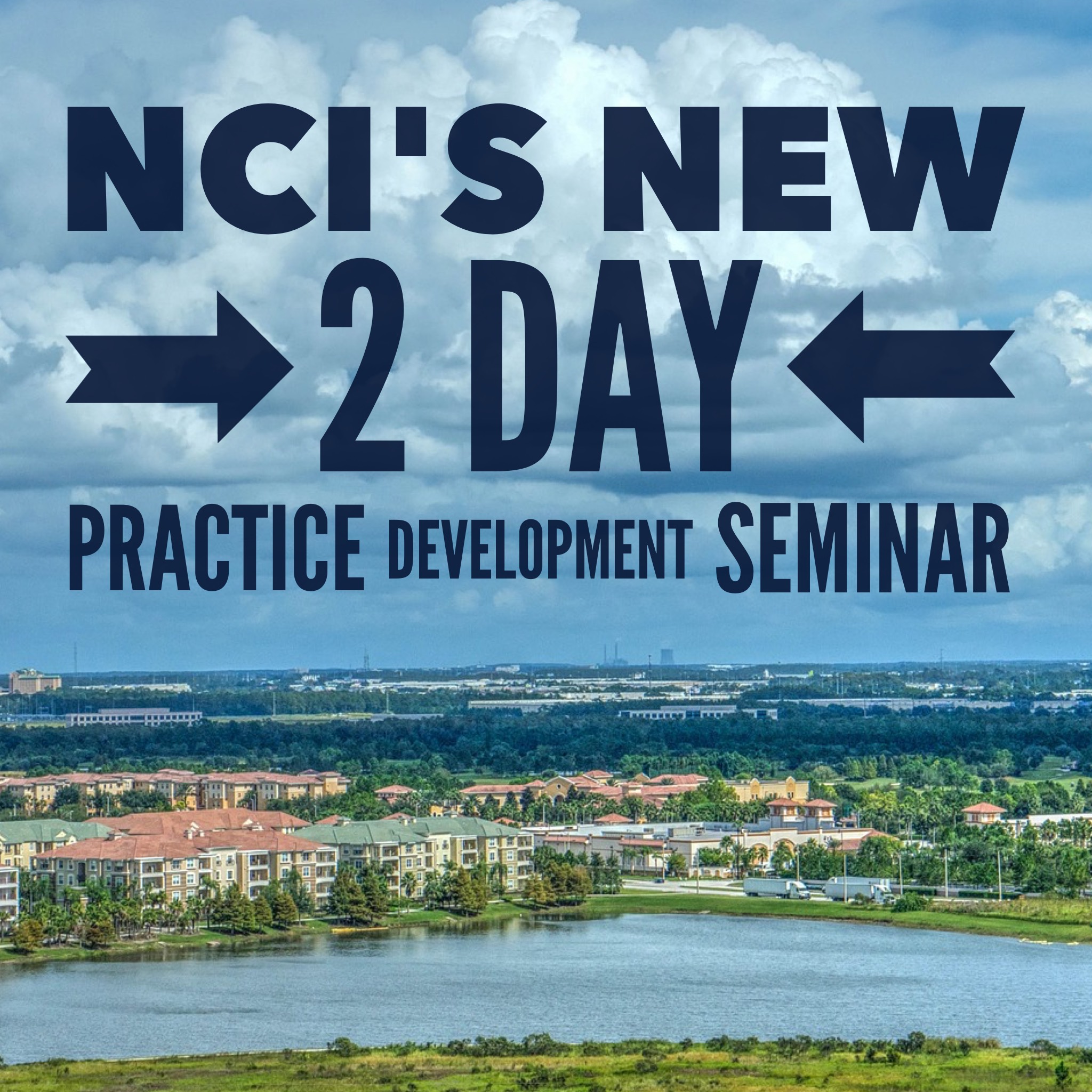 NCI's New Two Day Practice Development Seminar
Thursday, November 10th, 2016
I'm pleased to announce our first two-day seminar will take place on January 14th and 15th in Orlando, Florida at the Orlando Airport Marriott Lakeside hotel. We decided to change the format of the seminar, so those who attend can spend less time out of their office and more time signing on new business. We've kept the core elements that have made this learning experience the most effective of its kind in the nation. We've reduced the investment required to attend saving you more, both in seminar fees and travel costs, a winning combination. So now it's less money, less time, and less travel required to help you secure many new clients for your new or established practice.
Sales and marketing skills are essential if you expect to succeed in today's marketplace. NCI has trained more CPAs, accountants, and EAs than any other marketing firm and there's good reason why: because what we do works.
Over the past two years, we've been building our own accounting firm in southern New Jersey using these very same techniques. We recently celebrated our second year in business on November 1st. We have reached an astounding $400,000 in annualized billings and we're still growing every day. What we've learned during this process is now being shared with all our new clients, making the seminar better than ever before.
You too can learn the winning formula we and so many other firms have employed that has taken them and us to the financial promise land. Click here to register and you'll save an additional $500 early bird discount and earn 16 NASBA approved CPE credits.
See
y
ou in Orlando this January 14th and 15th