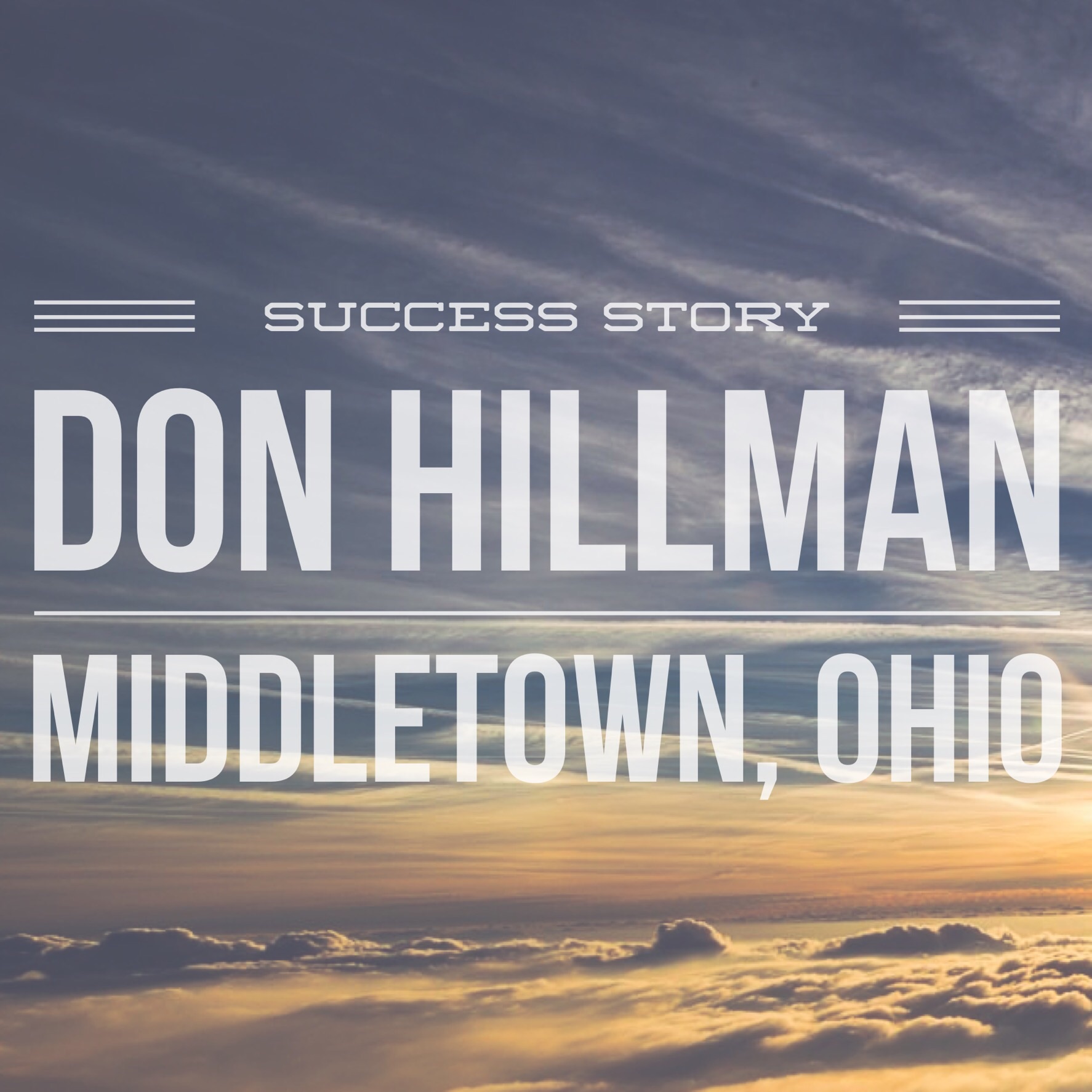 $75,000 in New Business in Only Four Months!
Monday, June 4th, 2012
Don Hillman
Middletown, Ohio
When I asked Don Hillman if he would be interested in doing a success story interview with me, he agreed on one condition. He said that he would do the interview as long as we gave plenty of credit to the fantastic marketing team that NCI hired and trained for him. Of course I agreed, so here we are. Don told me that he is fairly hands-off with his marketing team, so they deserve a lot of the credit for developing that $75,000 in new business.  Don's CSR and his two appointment setters are Joshua and Jaime and as you will see, they are very good at what they do.
---
To start off, please tell me about your business background.
I'm a 1968 graduate of Ball State University. I have an MBA from Xavier University in Cincinnati. I spent 22 years in industry, working my way up to vice president of finance for a major industrial manufacturer. The company was bought out and they "cleaned house," so that's why I bought my first practice back in 1992. I built that practice up to a fairly good size and sold it in 2005 thinking I was going to relocate. That did not happen, so I bought my current practice in 2009. During the four years in between, I worked for a CPA firm. When I bought my current firm, it was billing around $250,000. A year and a half ago I bought another practice that brought the size to about $435,000. Last calendar year, 2011, my billing was $435,000.
How much in billing has your marketing team been able to generate since initiating the program in February, 2012?
They have added $50,000 in recurring monthly billings. That doesn't include several back-work projects they've secured.  It also doesn't include tax work from those clients and it doesn't include the 10-12 payroll clients we have picked up through the marketing. So I'm guessing that the true amount, when factoring in those other items, is around $75,000 worth of new billings generated by the marketing program in four months, so far.
Amazing. What were some of the factors behind your decision to undertake the program?
Last year I was getting ready to put my budget together and I realized that I had lost about $20,000 in business through no fault of my own. Some companies went out of business; some people bought QuickBooks off the shelf and suddenly thought they were accountants and were going to do it themselves. So I said, this can't continue; I need a way to recoup that business. At that rate, in ten years, I'm out of business. So, I got an email from NCI promoting the Orlando Practice Development Seminar in January and I spoke with your dad and decided to go with Plan II.
What has been your biggest challenge in running the program?
The tremendous amount of work it's creating.  When you bring in 30-plus clients in four months, it puts a strain on your processing. Plus, a lot of them are newer businesses that have never worked with an accountant, so we have to train them.
What would you say to someone considering starting a Plan II program?
Be prepared. You have to be prepared to work with new clients and get them up to speed. You only get one opportunity to make that first impression. Plus, the CSR promises them good service, so you have to deliver on those promises; otherwise, the CSR will have a hard time going out and promoting you. You have to keep their trust.
That's a great point. Your CSR has to have faith in you and your firm's ability to process efficiently or they can't, in good faith, sell the service.
What advice can you offer to our other clients currently running a Plan II program?
Well, I have good communication with my CSR.  He comes in and lets me know what's going on and how full the pipeline is.  We talk about two or three times per week. For example, he signed a client yesterday and he is signing three today. We have three big ones next week that he thinks he's going to sign up. All three of them would be $500-a-month clients. I'm pretty hands-off overall, though. I've been very fortunate that NCI hired three good people who know what they're doing. Ben oversees the appointment setters, Joshua and Jaime, and he likes doing that. We've had a couple little situations and he has handled them without hesitation.  Ben has business-to-business sales experience and he has also done appointment setting. So, he knows what the appointment setters are going through and he can offer good suggestions. He'll sit and listen to them calling and critique their performance even today, four months into the program. If he notices the number of appointments dropping, he'll critique the appointment setters and help them get back on track.
That's excellent, and exactly what he should be doing, since part of the CSR's job responsibility is to oversee the appointment-setting effort.
The appointment setters, on average, are setting one and a half to two appointments each per day. They're setting about nine to twelve appointments a week in total and Ben is closing around 50% of them.
Wow, based on those numbers, you have a great team in place.
Our appointment setter, Jaime, set an appointment yesterday at 5AM in the morning. What happened was she was trying to reach a bakery. They told her that the owner was only in from 11PM to 7AM because he bakes the products overnight. So, she took it on herself to get in touch with the owner at five in the morning and she scheduled the appointment. That was pretty impressive.
That's the kind of thing you love to see in your appointment setters. What is the largest amount of back-work your CSR has brought in so far?
We've gotten two years of back-work from a client. I'm meeting another guy next week who's already signed up and that'll be about three to four thousand dollars to do some tax returns and some back-work and also reviewing a few other tax returns.
Are you surprised by the amount of work the program has been able to generate for you during this enduring recession?
Very much so; I'm overwhelmed at the success of it thus far. I hired a new accountant when I started the program just to handle the inflow of new work. This program that we have in place right now is going as advertised by NCI, if not more so. My goal is to have a million dollar practice. I'm about halfway there right now. Then, I can think about retiring.
You're on your way. That's great, you can join the NCI million dollar club and then we can help you sell your practice. That's all I have for you, Don. I just want to thank you, again, for taking time out of your schedule to chat with me and we look forward to working with you to help you reach your million-dollar goal.
---
Chris Clark is the oldest son of New Clients Inc. founder and CEO Bruce Clark. He has worked as a Senior Account Executive at NCI for the past four years. During that time he has presented at the Practice Development Seminar on Internet and E-mail marketing and he also plays the prospective client during the seminar role play sessions. Chris also edits and contributes to the NCI newsletter, New Client News.