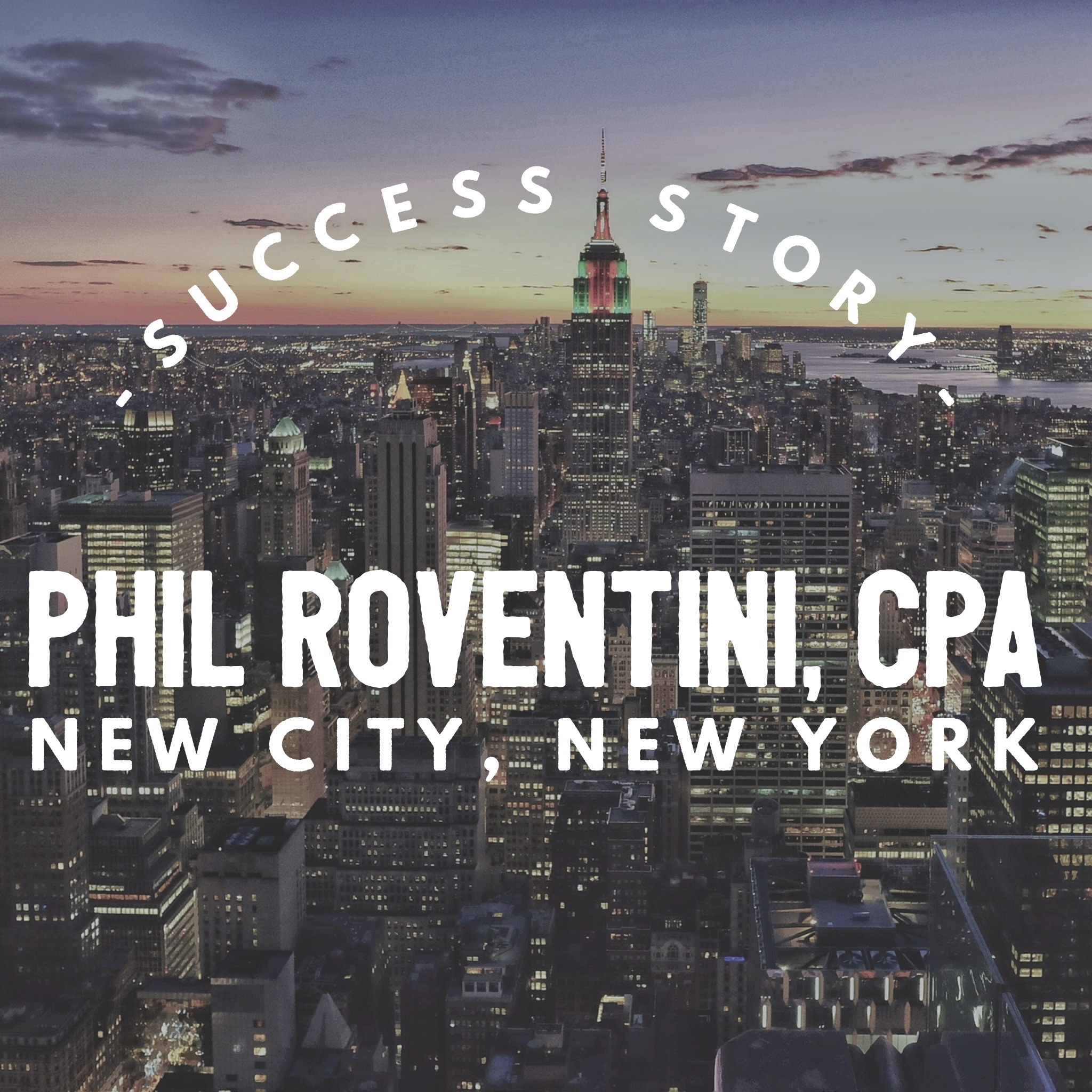 Phil Roventini, CPA, New City, NY
Monday, May 7th, 2007
$400K to $800K in Four Short Years
Phil Roventini is a unique client at NCI . He is unique because he is one of the very few people to take us up on our one day money back guarantee. Phil first came to NCI's practice development seminar way back in 1986. He decided this program was not for him and wanted to leave. We refunded his deposit and off he went. It would be seventeen years before we would hear from Phil again, but hear from him we did, in 2003. He contacted us interested once again in growing his practice, this time using our Plan 2 Client Acquisition Program. When I asked him about his decision to leave the seminar so many years ago he had this to say, "What happened was, I realized that I didn't have the right mind set to make it work. I wasn't ready, I just wasn't ready.
Once Phil had the proper mindset he was ready to grow his practice, and grow he did. He doubled the size of his business, from $400,000 to $800,000 in four short years. I asked him what his biggest challenge was running the program. His response, "The biggest challenge is keeping the clients, servicing the clients. The absolute biggest challenge is client processing." As a result Phil also invested in Duane Gravley's processing and management training. I also asked Phil what advice he would give to someone considering this program, aside from the proper mindset to be ready to grow. He said, "The other thing that I think was a key factor is to look at all the people for whom it has worked. There's nothing like looking at how other successful people did it and calling them up… they said, Phil, it works. This is what you do, it works… I mean if anybody wants to call me, I'll tell them it works."
What about Phil's future plans and goals for his practice? "When you start setting a goal and maybe not reaching it exactly but getting closer, you enhance your life… because maybe now you want to set a bigger goal. Look I'm all ready to go over the million dollar mark; I'm all ready to go." For some parting words Phil summed NCI up this way, "I think what's most important about NCI is that they've been around for 20 years, so that says something about the company… they've got a method that works and can show you how to do it, and if you have a problem you can call up and you know they'll be there." Thank you very much Phil and good luck on your way to that million dollar goal.
---
Chris Clark is the oldest son of New Clients Inc. founder and CEO Bruce Clark. He has worked as a Senior Account Executive at NCI for the past four years. During that time he has presented at the Practice Development Seminar on Internet and E-mail marketing and he also plays the prospective client during the seminar role play sessions. Chris also edits and contributes to the NCI newsletter, New Client News.