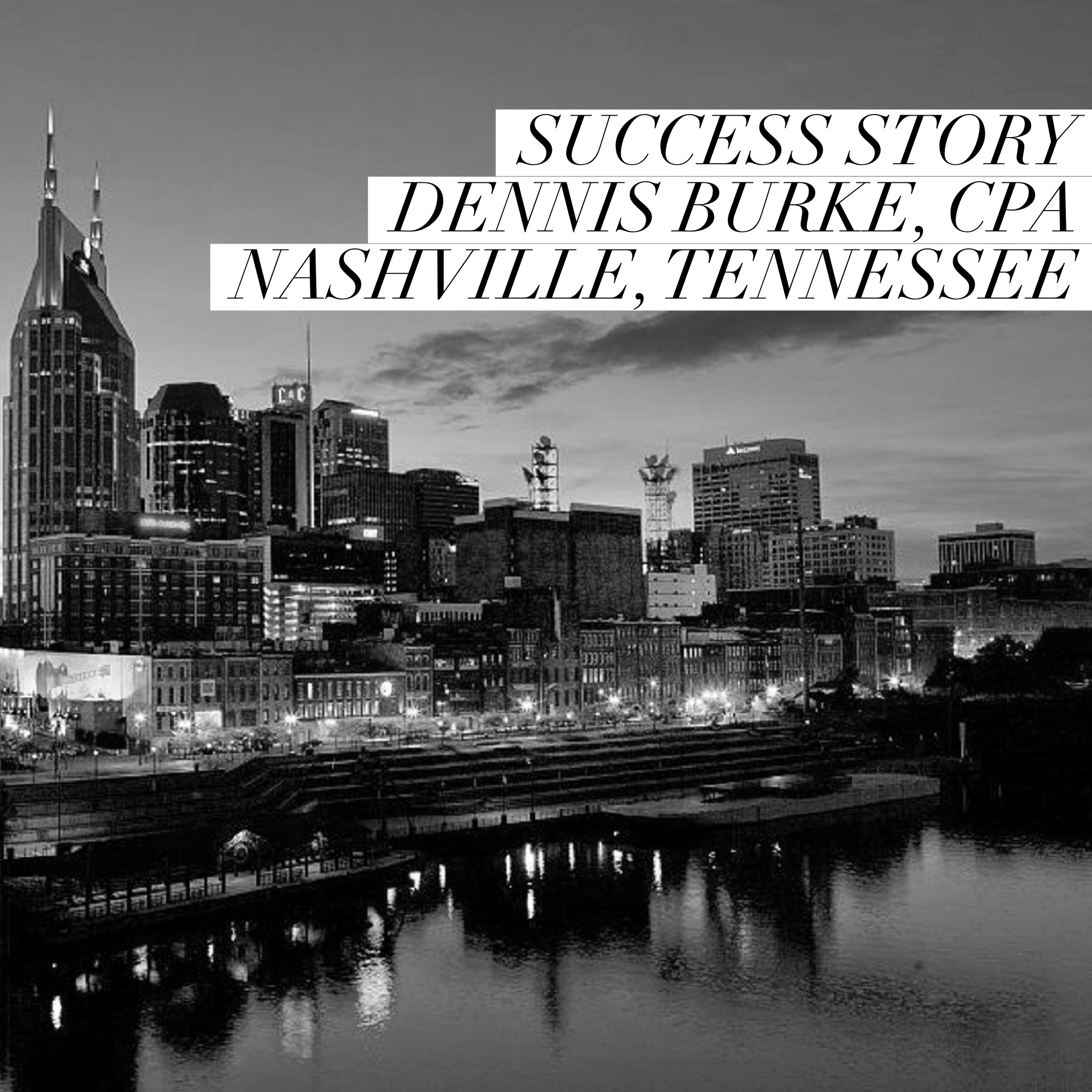 Dennis Burke, CPA, TN
Monday, January 1st, 2007
This Tennessee CPA built a thriving business from the ground up in just 4 months!
Last year, Dennis Burke, a CPA from Nashville, Tennessee had a vision but was missing the clients and the details to make it reality. Today, he is operating a successful practice with 51 new monthly write-up clients and he's experiencing steady growth. He has an innovative system for client processing and profitability and his vision has been realized.
When Dennis started his own accounting practice he teamed up with TaascFORCE and New Clients, Inc. "My wife and I were looking for a business we could own that would put my prior experience to good use." Having provided consulting work to small and midsize companies for a firm outside Austin, Texas, Dennis decided to move back home to Nashville, Tennessee, and pursue his vision of purchasing an accounting practice.
After six months of looking, Dennis noticed an advertisement for New Clients, Inc. (NCI) in the Journal of Accountancy. "I saw the ad, and looked at their web site. I originally called NCI hoping to find an accounting practice to purchase. I spoke to Bruce Clark, their CEO, and he explained the difficulties associated with finding a good practice. I then decided to have NCI build my firm from the ground up.
"NCI immediately went to work. They trained me in marketing and hired a client service representative whose main objective is to follow up on prospective clients and close them on becoming my clients. While at their training seminar in Atlantic City, New Jersey, NCI told me about TaascFORCE. I had read a few articles that compared various software companies and TaascFORCE was always so highly rated."
After looking at their products, Dennis felt the company was heading in the right direction from a technological standpoint. "They have a good vision of the future and their customer support has been excellent."
With his wife now helping out part time in his growing practice, Dennis says, "it's been good… really good. I didn't think I could do this on my own. I was looking for mentors, people with the experience, materials and resources to help me achieve my goals. TaascFORCE and NCI helped me with the details I needed to make my vision a reality."
You can contact Dennis Burke at 615-855-0809.
---
Chris Clark is the oldest son of New Clients Inc. founder and CEO Bruce Clark. He has worked as a Senior Account Executive at NCI for the past four years. During that time he has presented at the Practice Development Seminar on Internet and E-mail marketing and he also plays the prospective client during the seminar role play sessions. Chris also edits and contributes to the NCI newsletter, New Client News.