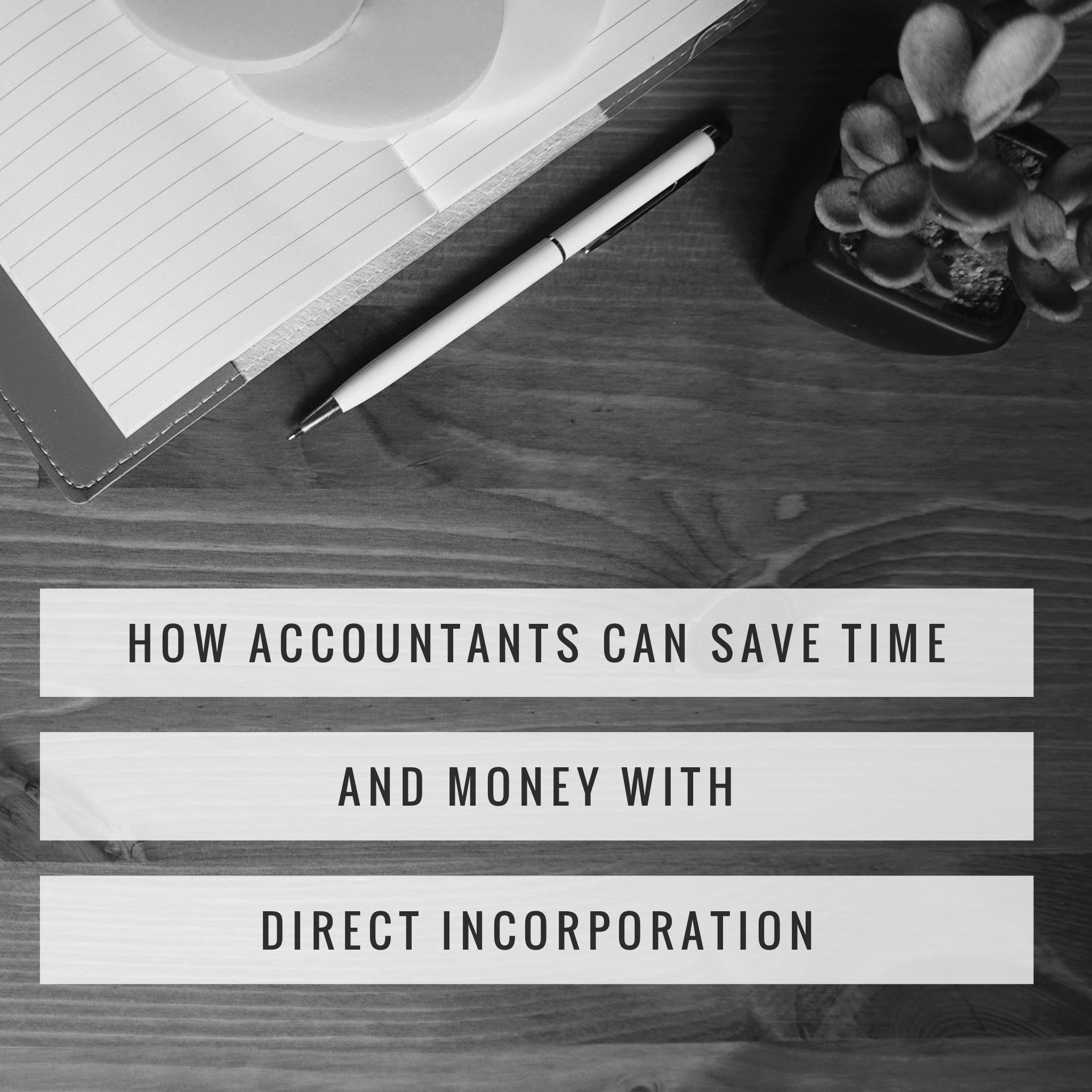 How Accountants Can Save Time and Money with Direct Incorporation
Thursday, May 12th, 2016
Incorporating or forming an LLC is typically the first step an entrepreneur will take in starting a business. It makes perfect sense. Forming an entity can help you secure a name, gain liability protection and position yourself for tax benefits. In addition, you need the entity and EIN before you open a bank account, enter into contracts, hire employees and so on.
Here at Direct Incorporation, we help the entire spectrum of entrepreneurs set up corporations and LLCs. Our client list includes truck drivers, dentists, software developers, online retailers, salons and every other type of business you could think of but after more than a decade in business, our largest client base continues to be accountants.
Accountants use our service to help incorporate and form entities for their clients because we make the process fast and hassle-free. Most of our accountant clients have incorporated businesses before, and know perfectly well how to do it. They choose to have us take care of the process to save them valuable time and money. We can also do it anonymously, as our structure allows for accountants to produce a quality product for their clients quickly without the clients ever knowing that Direct Incorporation exists.
Another desirable aspect of our service is our reasonable, transparent fees, which gives accountants the ability to offer what they need to their clients, with the option to mark up the fee they charge for a greater profit.  We are a one-stop-shop for everything your clients need to start their business, including the management of legal documents and forms, website hosting, trademark protection, domain name registration, logo design services. The incorporation packages range from $139 to $773 + the state fee (see below for details).
If you have clients who might need to incorporate or form an LLC and you are interested in saving time and money, get started by calling us at 877 281 6496 or entering a free business name search for your client here.
Our client service representatives ensure that all business is conducted quickly, efficiently and in a friendly manner. Here are reviews from a few of our many clients…
Visit us on any of our social media platforms or contact us at 877-281-6496
Direct Incorporation on Facebook
Direct Incorporation on Twitter
Direct Incorporation on YouTube