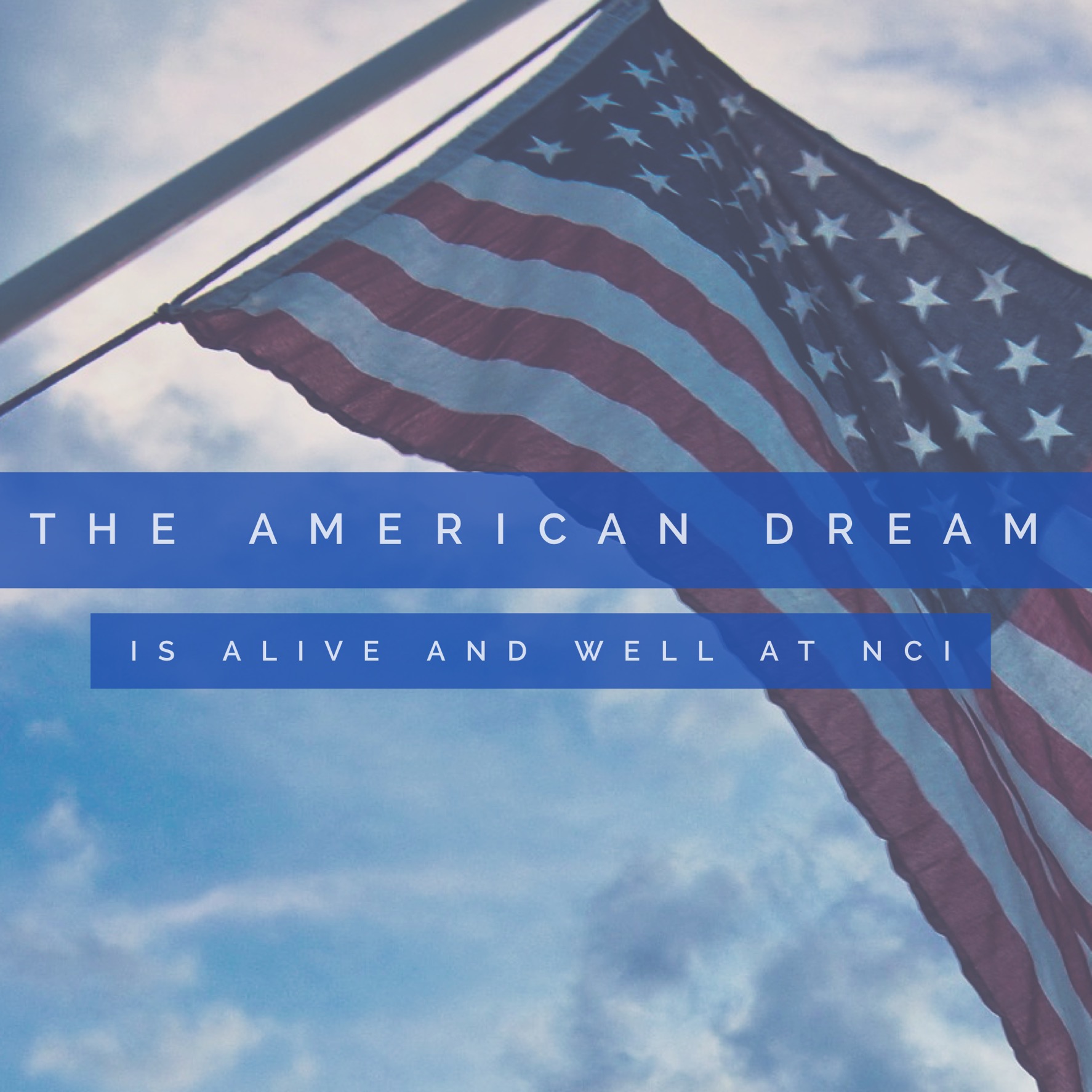 The American Dream is Alive and Well at NCI
Friday, August 12th, 2016
On Thursday, July 14th, NCI celebrated the 20+ year anniversary of key team member and VP of Sales, Todd Steinberg. We gathered for dinner at Chianti Italian restaurant here in Mullica Hill, New Jersey. In attendance was the NCI office staff along with Todd's family to honor and celebrate the accomplishments of his outstanding career with NCI thus far.
For those not familiar, Todd began his tenure with us at the ripe old age of 16. At that point he was just a sophomore in high school and he and his family were my neighbors. Todd approached my wife Kathy, asking for a summer job at the firm. Little did any of us know at the time, from these small beginnings, Todd would be with NCI for the next 20 plus years. Twenty two and counting, to be exact. He started out putting promotional packages and seminar materials together and a few years later, at 19, asked for the opportunity to sell NCI services. Once again, it was my wife who suggested he be given a chance and he seized that opportunity and threw himself into learning every aspect of our sales and client support process.
While attending college, he continued to work for us learning all aspects of operations, including the process of selling accounting firms. As his knowledge and skills increased, Todd earned additional opportunities within the firm. I tutored Todd throughout his career, eventually teaching him how to conduct and present NCI's Practice Development Seminar. Todd took over that function in 2007 when Steve Kapostas, the previous seminar director, unexpectedly passed away. Since that time, Todd continues to distinguish himself in all areas and has worked to increase his knowledge and skills even further. He was NCI's top sales performer for 5 years in a row, receiving several awards and bonuses in recognition of his accomplishments. Two years ago, he studied for and passed the exam for his Series 6 and Series 7 licenses in financial planning. He works through NCI's financial planning partner, Kuttin Wealth Management and our sister accounting firm, America's Choice, providing financial planning services to our clients.
Over NCI's 30 year history I have had many fine employees, past and present, but I have to say that Todd has far and away demonstrated his tremendous value, time and time again. He is the personification of the American Dream, he started at the bottom of this company and through hard work, perseverance and determination. Despite having literally no experience in this industry, he has managed to rise to the top of our organization and has distinguished himself amongst his peers. All of us here at NCI congratulate Todd and thank him for his dedicated service. We hope he will remain here for the rest of his professional career and continue to provide his invaluable professionalism, sales skills, and ingenuity to our organization.