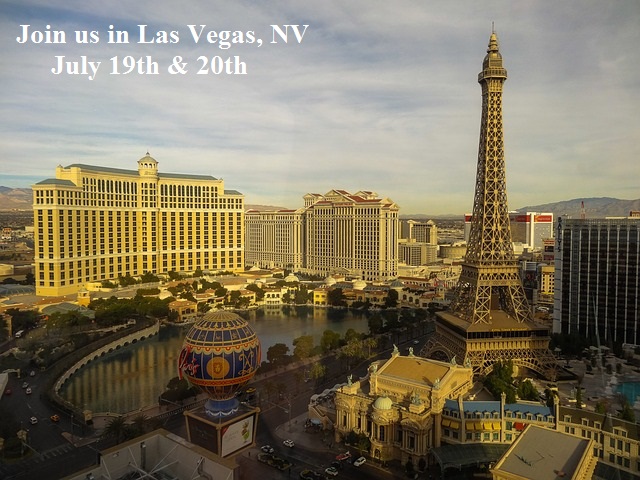 Join us in Las Vegas, July 19th & 20th
Thursday, April 20th, 2017
Join us for our Practice Development Seminar to be held on July 19th and 20th at the Hampton Inn Tropicana Las Vegas. Save $500 by registering June 19th!
At the seminar you will learn NCI's guaranteed, time-tested marketing methods to grow an accounting firm. This marketing approach has been developed over 30 years and has created more success and growth in the small business accounting and tax industry than any other by far.
Sales and marketing skills are essential if you expect to succeed in today's marketplace. NCI has trained more CPAs, accountants, and EAs than any other marketing firm and there's good reason why: because what we teach works.
Over the past two years, we've been building our own accounting firm in southern New Jersey using these very same techniques. We recently celebrated our second year in business on November 1st. We have reached $300,000 in annualized billings and we're still growing every day. What we've learned during this process is now being shared with all our seminar attendees, making this two day live event better than ever before. More specifically, we are looking to dive deep on….
DIGITAL MARKETING – Is your firm positioned to take full advantage of the new frontier for client acquisition? There are more ways to market your firms services than ever before, the question is, how does your firm keep pace with changing technologies and become highly efficient in the digital age? We've added an entire new curriculum on this topic to the Practice Development Seminar.
You too can learn the winning formula we and so many other firms have employed that has taken them and us to the financial promise land. Click here to register and you'll save an additional $500 early bird discount and earn 16 NASBA approved CPE credits.
Make sure to register early by calling us at 1-800-338-0778 – this seminar fills up fast!
P.S. We make special offers available only to Seminar attendees only on a wide range of products and services that NCI and NCI's vendors offer. This is the chance you've been waiting for to seriously upgrade your practice. Do not let this opportunity pass you by.
Click here to speak with a practice development specialist and place your fully refundable deposit of just $250 to save your seat on this can't miss live event.