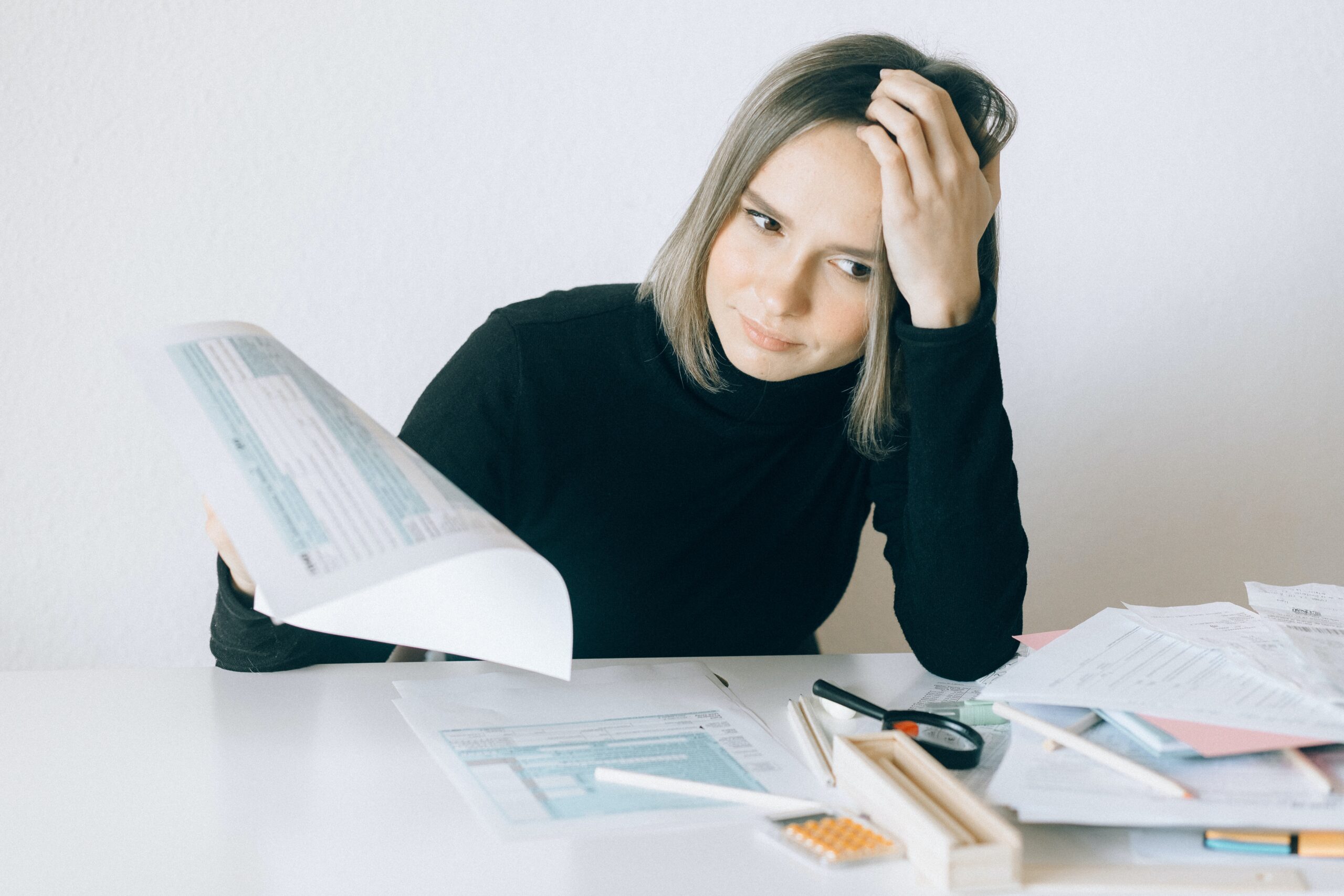 Dealing with Tax Season Stress: 10 Tips for the Stressed Accountant
Friday, February 17th, 2023
Tax season can be a stressful time for everyone, but it can be especially difficult for accountants. While most people are able to navigate this time of year without becoming too stressed or worried, accountants have to bear the brunt of the work and the pressure that comes with it. To help you through these tough times, we offer some tips on how to reduce your stress during tax season.
The Consequences of Not Dealing with Tax Season Stress
As an accountant or CPA, you know that your state of mind is reflected in the work you do. If you don't deal with your stress level effectively, it could result in your work not being accurate. After all, it's harder to concentrate when you are preoccupied or exhausted. This can result in your clients not being satisfied with your work—something you don't want to risk.
Not dealing with stress can also force you to work more hours during the day. When someone is stressed, it generally takes them more time to complete the same task. It is important to maintain some level of work-life balance.
When stressed, you may also not be able to meet important deadlines for completion and submission. This could mean personal deadlines you set for each project or completion dates requested by your clients. Worse, you may miss important state or federal deadlines.
Finally, stress takes a toll on the body. As it piles on, it can lead to high blood pressure, anxiety, lack of sleep, weight gain, and other conditions.
How to Effectively Deal with Tax Season Stress
These guidelines will help any accountant or CPA reduce their stress level and avoid burnout during tax season:
1. Set Boundaries
Your clients may expect you to put in long hours and be available at any hour of the day. It's important that you learn to say no and take time off when needed. Don't let yourself get overwhelmed by taking on too many clients or working too many hours — this will only serve to add more stress during tax season.
2. Prioritize
On a similar note, it's important to set priorities. If you receive an average of 800 tax returns each season, set short-term goals and deadlines stating which accounts you will work on and when. These goals should be manageable, and the deadlines should be realistic; this way, you will not overpromise and underdeliver. You can stay on target by designating a certain number of tax returns per day or per week.
Plus, be ready for the last part of tax season. We all know that a good portion of clients wait until April to schedule appointments or submit their tax information. To lessen the burden, you may want to set a strict deadline for paperwork submission – perhaps two weeks before the filing deadline. Also be sure to complete all prior submissions before this busy time.
3. Staff Accordingly
Consider how your client needs have changed since last year and whether you have the right – and enough – team members to handle the workload. As accountants, we often want to do everything ourselves. Sharing some of the responsibility will benefit you in both the short and long term.
4. Create a Calm Working Environment
Part of reducing tax season stress is to create a peaceful and comfortable working environment. It can help to dim the lights or listen to relaxing music. Also make sure there are as few distractions as possible. This will help you stay focused and complete your work more quickly and accurately. Silence notifications and only check emails and voicemails intermittently.
5. Take Breaks
It can be tempting to work nonstop during tax season in order to get everything done on time. But no matter how busy you are, it's important to take regular breaks throughout the day. This will help to clear your mind and give you a chance to recharge. It could mean stepping away from your desk every hour or so to stretch your arms or legs, taking a mid-day walk, or having lunch away from your desk.
6. Communicate Effectively
Tax season can be stressful for everyone involved, from clients who are waiting for their taxes to be prepared to colleagues feeling overwhelmed by the workload. Make sure you communicate clearly and often with clients and staff in order to ensure deadlines are met and expectations are managed effectively. This will go a long way toward reducing stress levels throughout the entire process.
7. Get Enough Sleep
It's easy to let sleep slip on busy days; however, getting enough rest is essential for managing stress and staying focused during tax season. Aim for at least 7 hours of sleep each night in order to stay alert and productive during the day. Additionally, try not to burn the midnight oil too often—working late into the night can actually make it harder to focus during working hours.    
8. Exercise
Exercising regularly is one of the best ways for an accountant to reduce stress levels during tax season. Exercise releases endorphins that help to counteract stress hormones such as cortisol. Try fitting exercise into your daily routine—even if it's just a 15-minute walk or a quick yoga session in your living room.
9. Eat Well
Eating healthy is also important, since it helps to ensure that your body has enough energy and nutrients. Eating well also helps to keep your brain sharp so that you can focus better on tasks at hand.
10. Connect with Others
When tax season hits, something many accountants do is to socialize less. Don't get in the habit of skipping get-togethers with friends, colleagues, and family members. A strong support system can actually help you to reduce stress levels.
Further Help for the Stressed Accountant
The guidelines above will help you to get through tax season and leave both you and your clients more satisfied. Plus, you'll come out feeling refreshed and ready for whatever comes next.
To receive personalized advice focusing on your unique situation and needs, contact New Clients, Inc.  Our team of accounting experts have many years of experience addressing all facets of building, managing, and selling accounting firms nationwide. You can contact us here or give us a call at 1-888-639-2543. We'd be happy to develop a custom coaching session for you that will not only help you to combat stress, but also grow as an accountant or CPA.
For help managing work flow and tax season activities, we encourage you to reach out to GKM, our outsourcing partner. GKM will not only help you to reduce the stress of tax season, but will also assist you in processing your clients' records all year long. Using GKM's services will also add plenty to your bottom line. For more information, complete this application.