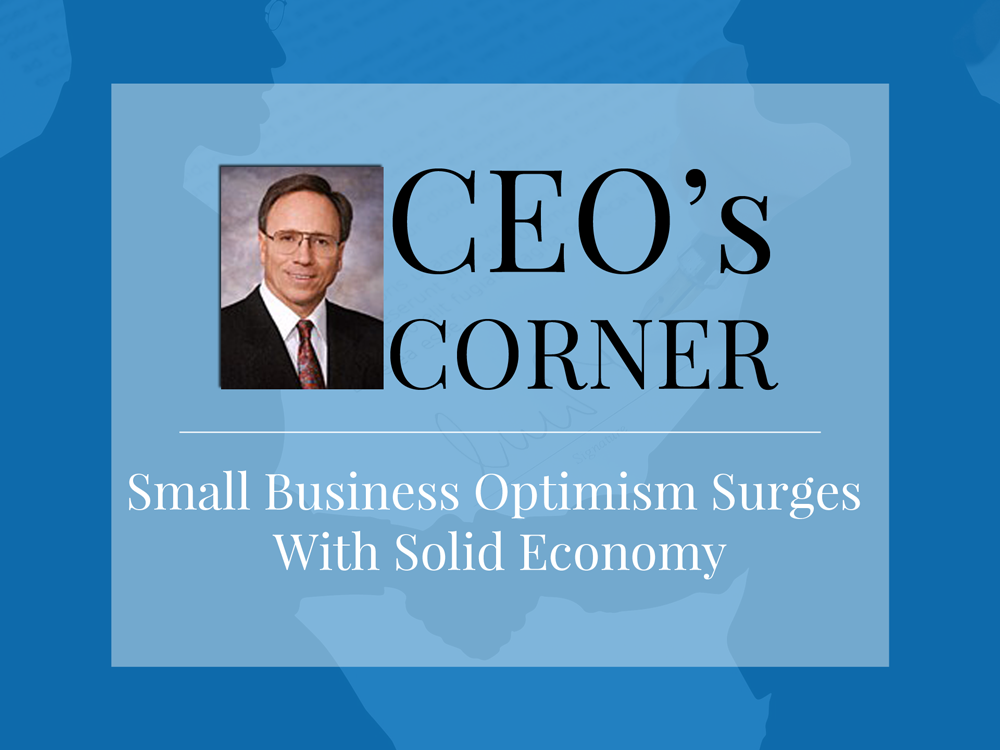 CEO's Corner: Small Business Optimism Surges with Solid Economy
Wednesday, January 14th, 2015
According to a January 2nd article in the Wall Street Journal, small business are looking forward to 2015 with a renewed sense of optimism regarding the economy. The article states that this is due in part to increased sales during the second half of 2014. Roughly half of the 830 small business owners and executives surveyed said they expect economic conditions to keep improving in the year ahead. The latest survey was conducted online from December 8th to December 17th and involved firms with less than $20 million in annual revenue.
So what does this mean for the accounting profession? Perhaps it's time to get growing and take advantage of the upbeat mood in the country. For the past six years we've experienced some of the worst economic circumstances in recent memory. As a result, many accounting firms have been frozen in place out of fear that the timing was not right to begin or ramp up their marketing efforts. As the saying goes, timing is everything. Now with tax season approaching and the economy improving, it's "your time" if more clients and greater revenues are some of your goals for 2015.
Call us today 1-888-New Clients, 639-2543 and find out how you can get going and take advantage of the best time of the year to add new clients. Don't forget to ask about our tax season discounts and our financing options. If you're an established firm and meet certain size requirements, our financial planning partner, Kuttin-Metis Wealth Management, will pay up to 50% of the initial investment into our Plan 2 Client Acquisition Program. This is not a loan and never has to be paid back. With their help you can build your practice and add financial planning services via an established Barron's Top 100 Wealth Management firm. All while reducing the upfront initial investment for the most successful marketing plan in the country to help you add new clients and become more successful.
Let 2015 be the year you join our client list of over 5,000 firms, many of which have stated: "Working with NCI was the best business decision I ever made."
Happy New Year!
Bruce J. Clark CEO and Author, NCI Effect, Explosive Client Growth Plan for Accountants and CPAs