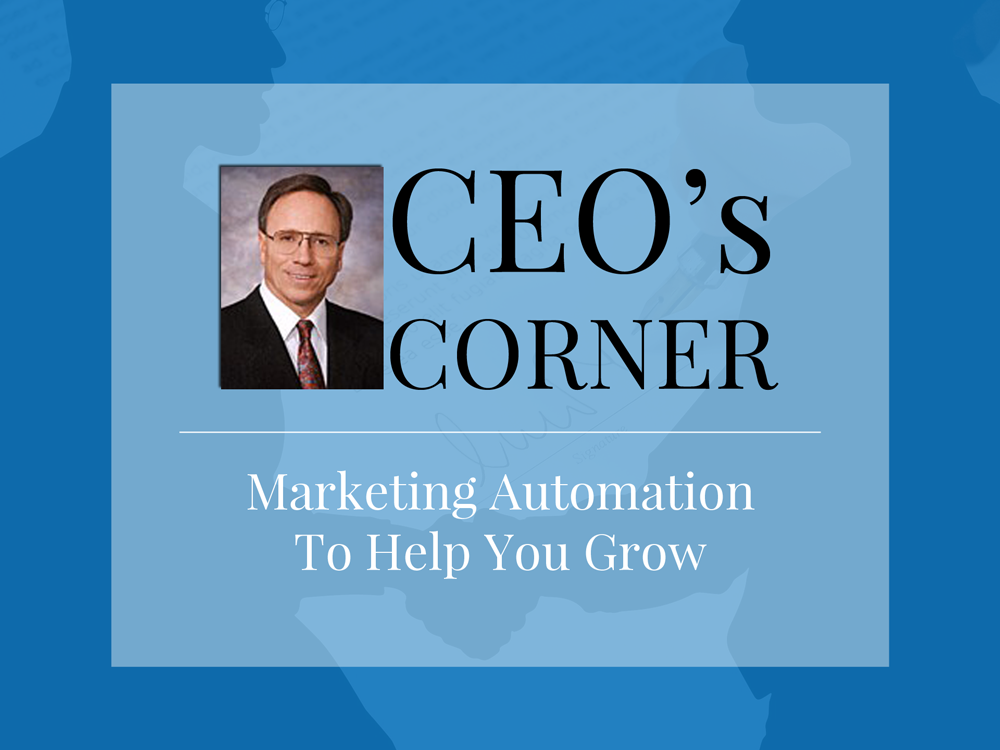 CEO's Corner: Marketing Automation to Help You Grow
Wednesday, August 19th, 2015
For the past 18 months NCI has been using a new Customer Relationship Management (CRM) software program called Infusionsoft. Infusionsoft is much more than simply another CRM, it encompasses so much more. Among its many features it ties together information that can automatically be disseminated to various departments in your firm on a need to know basis. It also allows you to develop sales, marketing and support campaigns for prospects and clients alike.
You can set it and forget it as the program goes to work dripping information at selected intervals to help create value and name branding for your firm through a series of automated emails. Then using the dashboard feature, anyone in the firm can see who is engaged and opening the emails delivered to their inbox and which emails are of interest to each individual.
These features allow a CSR, or you, to contact an engaged prospect as opposed to someone who doesn't even know you exist. I can tell you, from firsthand experience, that the difference in response rate is simply amazing! Now you're speaking with someone who has shown active interest and that makes all the difference in the world.
The ability to instantly communicate between departments is another game changer. As an example, accounts receivable makes a note in the database regarding a billing issue and notifies the relevant processing and sales staff. Everything is recorded and automatically sent to any pertinent member of your staff, increasing effective communication exponentially.
Like with any decent CRM you can also set reminders and schedule appointments for call backs or processing related deadlines. The list of features is truly impressive and growing. NCI is in the process of creating readymade marketing campaigns that will allow you to start branding and selling your firm's services using automation that's affordable and effective. We do the heavy lifting and you bring in the new clients and reap the rewards.
For more information contact us at 800-338-0778.
Sincerely,
Bruce J. Clark, CEO
Author, NCI Effect, Explosive Client Growth Plan for Accountants and CPAs;
Beyond The NCI Effect, Sales Strategies That Matter to Grow an Accounting Practice
www.ncieffect.com