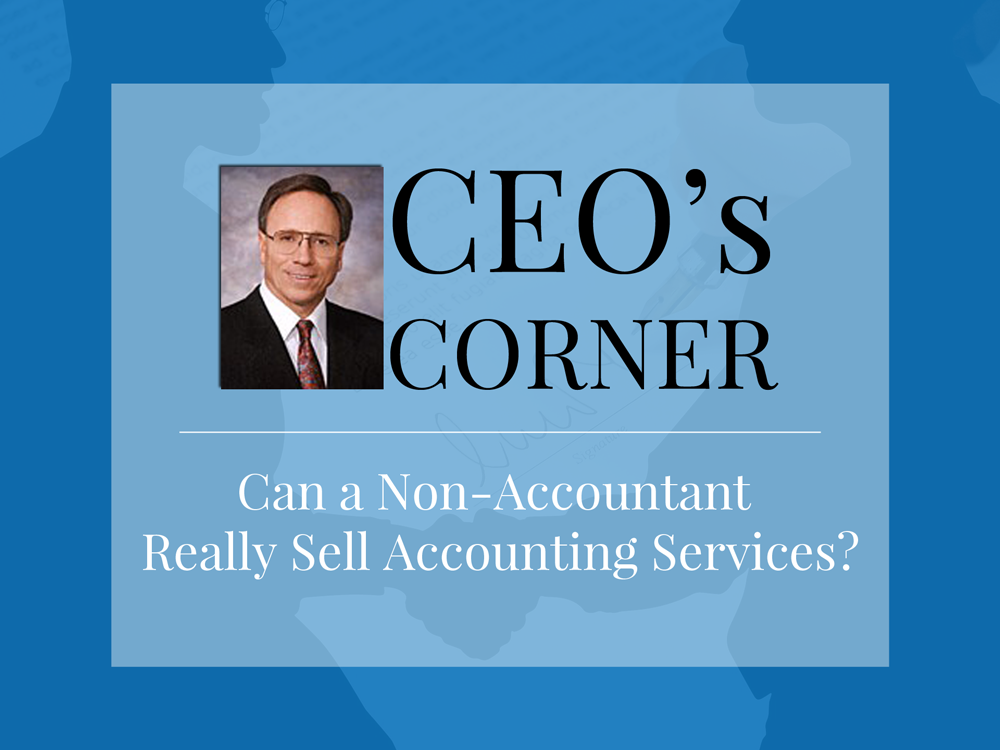 CEO's Corner – Can a Non-Accountant Really Sell Accounting Services?
Thursday, September 24th, 2015
It amazes me that I still get this question, but unequivocally, the answer is yes! Just read this month's success story on Randy Harrison, the Client Service Representative for a CPA firm in Las Vegas. He brought on over 100 clients in a single year! Then there is Arun Kumar, a CPA from Toronto, Canada who called me last week to tell me his CSR has signed up $50,000 in new business over the past three months, $40,000 of which he's collected. The list of these NCI success stories goes on and on. I'll tell you something else that amazes me: people who read success stories such as these and then still question the value or wisdom of adding a salesperson to their marketing effort. Look, if you really want to have exponential growth there is simply no better way to achieve it than by putting a salesperson on staff. This is what NCI specializes in doing for our clients for the past 30 years: The pre-screening, hiring, training and support of a salesperson to bring in clients for your practice. While there are many other aspects to implement a successful sales and marketing effort this one is extremely important. If you're ready to take your practice to record levels of growth and if you want to work with a firm that has 30 years of experience building successful accounting firms then look no further. We have what you need to launch a successful client acquisition program. Call us today 1-888-New Clients, (639-2543) for more information and available start dates.
With tax season just around the corner now is the best time to launch one of our marketing programs.
Sincerely,
Bruce J. Clark, CEO
Author, NCI Effect, Explosive Client Growth Plan for Accountants and CPAs;
Beyond The NCI Effect, Sales Strategies That Matter to Grow an Accounting Practice
www.ncieffect.com