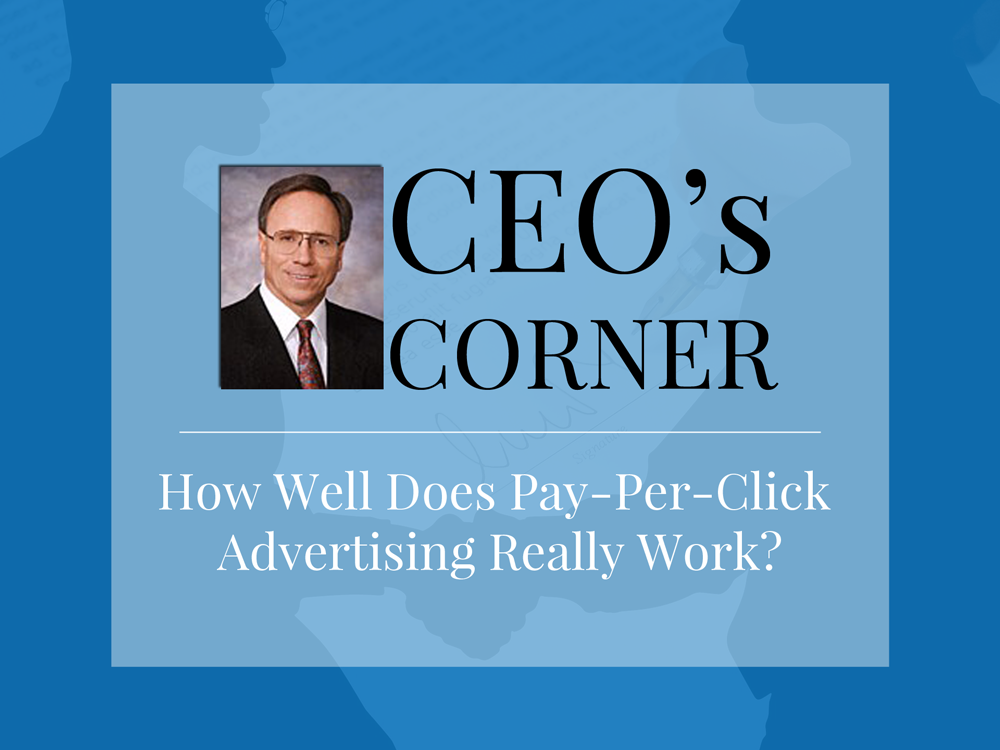 How Well Does Pay-Per-Click Advertising Really Work?
Thursday, November 19th, 2015
I was speaking to one of NCI's longstanding clients recently when the issue of pay-per-click advertising came up. We were discussing various marketing techniques and what's working and not working for him in his practice. This successful CPA, who built a 5 million dollar firm with our help, told me he had spent $400,000 in the past year with Google AdWords with little to no results to show for it. Needless to say, I was stunned. There has been much hype around pay-per-click advertising and social media over the past few years. Some of it is well deserved and some not so much. So it begs the question, does pay-per-click work for accounting firms? The answer depends on who you talk to and what you define as "working." If you're only looking for a few leads each month and are willing to spend $500 to $1,000 per month, it may be a good bet. If you're looking for more than that you may be barking up the wrong tree.
One issue with pay-per-click is that Google is constantly changing their search algorithms and you need to keep up with this to maintain relevance. This alone can become a full time job and get very expensive. Sung Tzu's The Art of War states, "be where your enemy isn't." Translated to marketing terms it means do things your competitors aren't doing. There are hundreds of firms, thousands in some markets, competing for the same search phrases. This drives up cost and makes showing up on page one of the search results difficult, if not impossible. So what's an accountant to do? Go where your competitors are not by using outbound calling to develop leads. Many accountants I talk to think it doesn't work or it's outdated, both are incorrect assumptions. Others feel that it is unprofessional or desperate, I actually had a CPA say that to me just the other day. Again, nothing could be further from reality.
Over the past several weeks I've talked to 15 to 20 of our most successful clients. These are people that have garnered hundreds of thousands of dollars to millions of dollars in annual billing from our Client Acquisition Program. They have told me outbound calling is still the main driver of leads and sales for their respective firms. One CPA told me he still has the same appointment setter we hired and trained for him four years ago and she still produces 5 appointments per week on average during her 20 hour work week. So if you're looking for ways to grow your practice using old school but effective methods, pick up the phone and call us today (1-888-639-2543) or shoot me an email (bruce@newclientsinc.com.) I'd love to hear your thoughts on this and see how we can help you grow as we've done for thousands of others.
Bruce J. Clark, CEO
Author, NCI Effect, Explosive Client Growth Plan for Accountants and CPAs
Beyond the NCI Effect, Sales Strategies That Matter to Grow an Accounting Practice
www.ncieffect.com