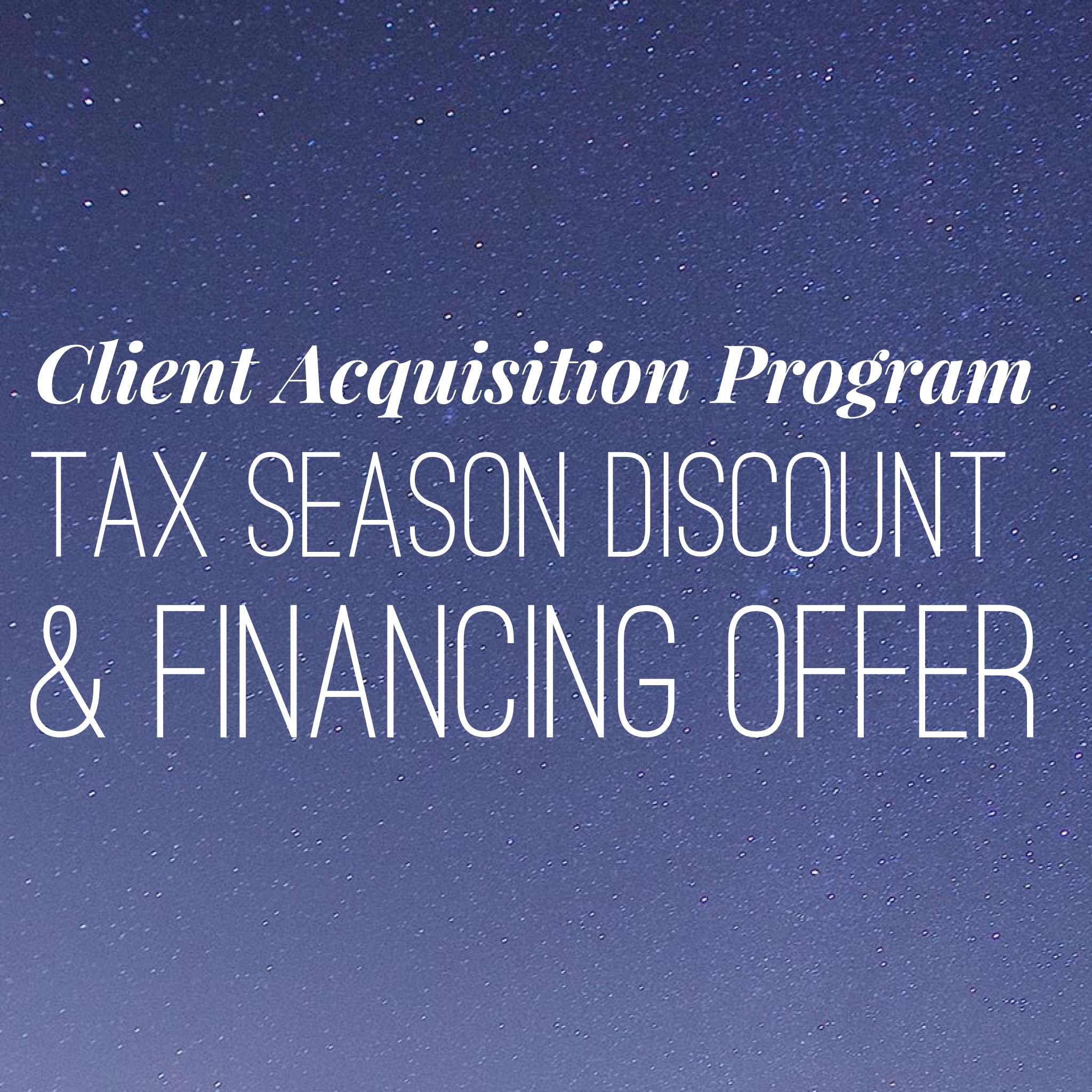 Plan II Tax Season Discount & Financing Offer
Thursday, January 12th, 2017
If you want to grow your practice right now, you're in luck! Place a deposit on a Client Acquisition Program (Plan 2) start date for any available week in February or March and we'll take $4,000 off the price. This marketing program guarantees that you'll grow your practice by at least $300,000 in two years and has generated tens of millions of dollars in business growth for accounting firms large and small across the United States and Canada over the past 30 years.
We'll hire and train a small marketing staff for you, consisting of two part-time appointment setters to find interested small business prospects in your market and also a full-time Outside Sales Representative to go out and sign those clients up for your firm; providing a steady flow of new business to you on a weekly basis. Tax season is the best time of year to grow an accounting and tax practice so it's in your best interests to start now and save thousands while you're at it.
If you need a financing offer, NCI has you covered. You can finance 50% of the Plan 2 fee over 18 months at 6% interest and the best part is that you'll still get the $4,000 discount! In order to take the finance offer, you must place a down payment of $15,000.
Please note, these offers may not be combined with any other discounts or offers.
For more information and to lock in your tax season savings while they are available (Plan 2 start dates are very limited and fill up fast with offers like this on the table!) call 1-800-338-0778.